Events
Jul 28, 2017
ARKRAY's Booth at 2017 AACC Annual Meeting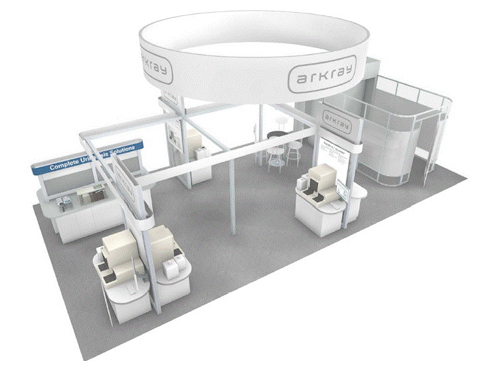 ARKRAY will display their glycated hemoglobin analyzer, ADAMS A1c HA-8180V, their genetic analyzer, i-densy IS-5320, and other instruments at the 2017 AACC Annual Meeting in San Diego, California. Please come and view our booth. We look forward to seeing you there.
Expo information
Genetic analyzer
Fully automated gene analyzer i-densy IS-5320
Clinical analyzers
Automatic Glycohemoglobin Analyzer ADAMS A1c HA-8180V
Automated analyzer for clinical chemistry SPOTCHEM EZ SP-4430
Compact Urine Analyzer PocketChem UA PU-4010
Fully Automated Urine Analyzer AUTION MAX AX-4030
Fully Automated Integrated Urine Analyzer AUTION HYBRID AU-4050
Versatile Urine Analysis System AUTION ELEVEN AE-4020 
BGM
* Please note that the products on display may change.
For more information about the products, click here.